missed our black friday sale?
GET UP TO 50% OFF
With our bundles! There's a bundle for every skin type and preference.
Introducing our new Bioskin Junior
Daily Face Moisturiser
Delicately developed for dry and sensitive facial skin
Tops tips for
Dry hands this winter
For dry, rough and cracked hands
Topida Intimate Hygiene Wash won
Highly Commended
Best for new intimate care product
This Autumn try these
Skin-boosting ingredients
to support healthy skin from within
Dry, Itchy, Sensitive Skin?
Try our Bioskin Range
to soothe, nourish and repair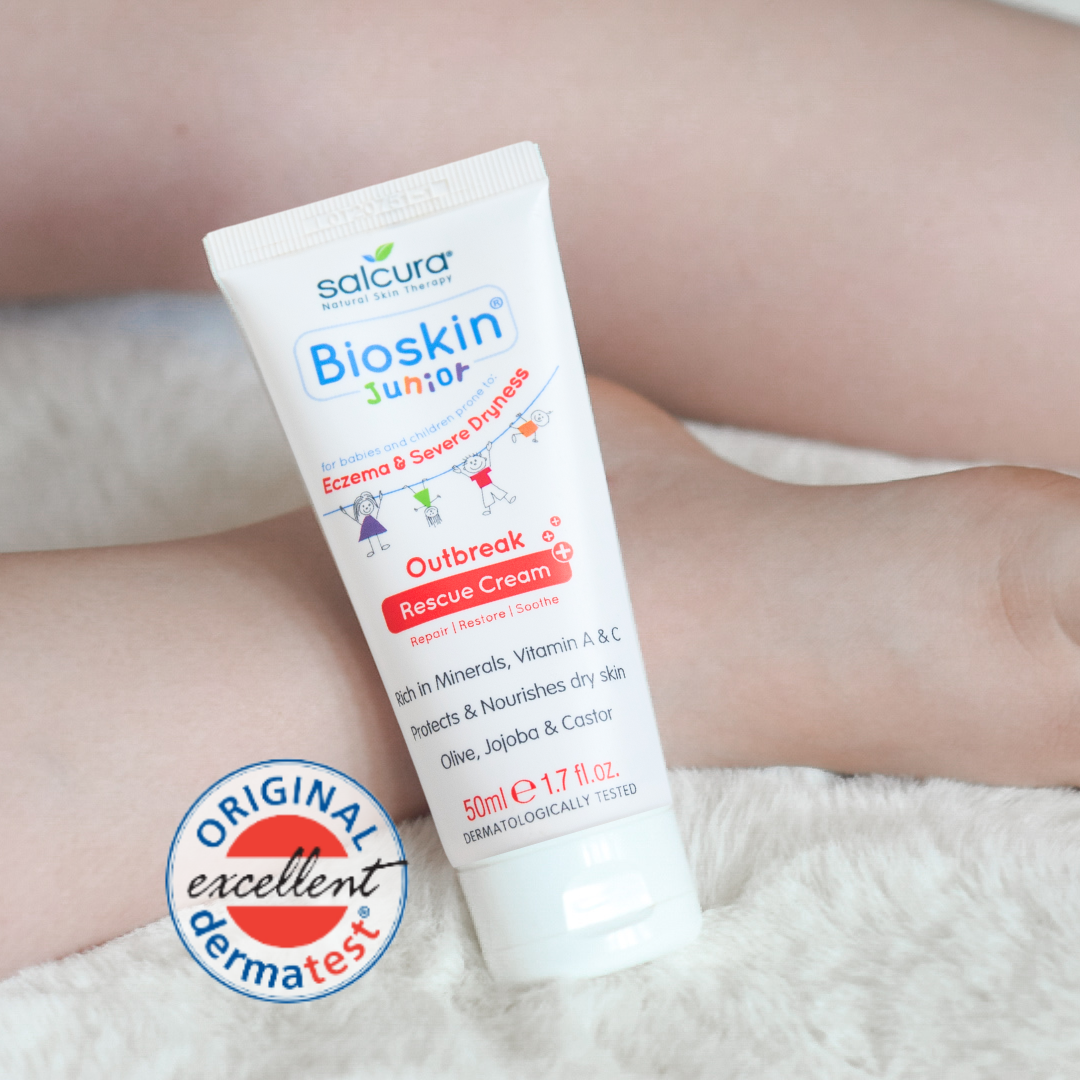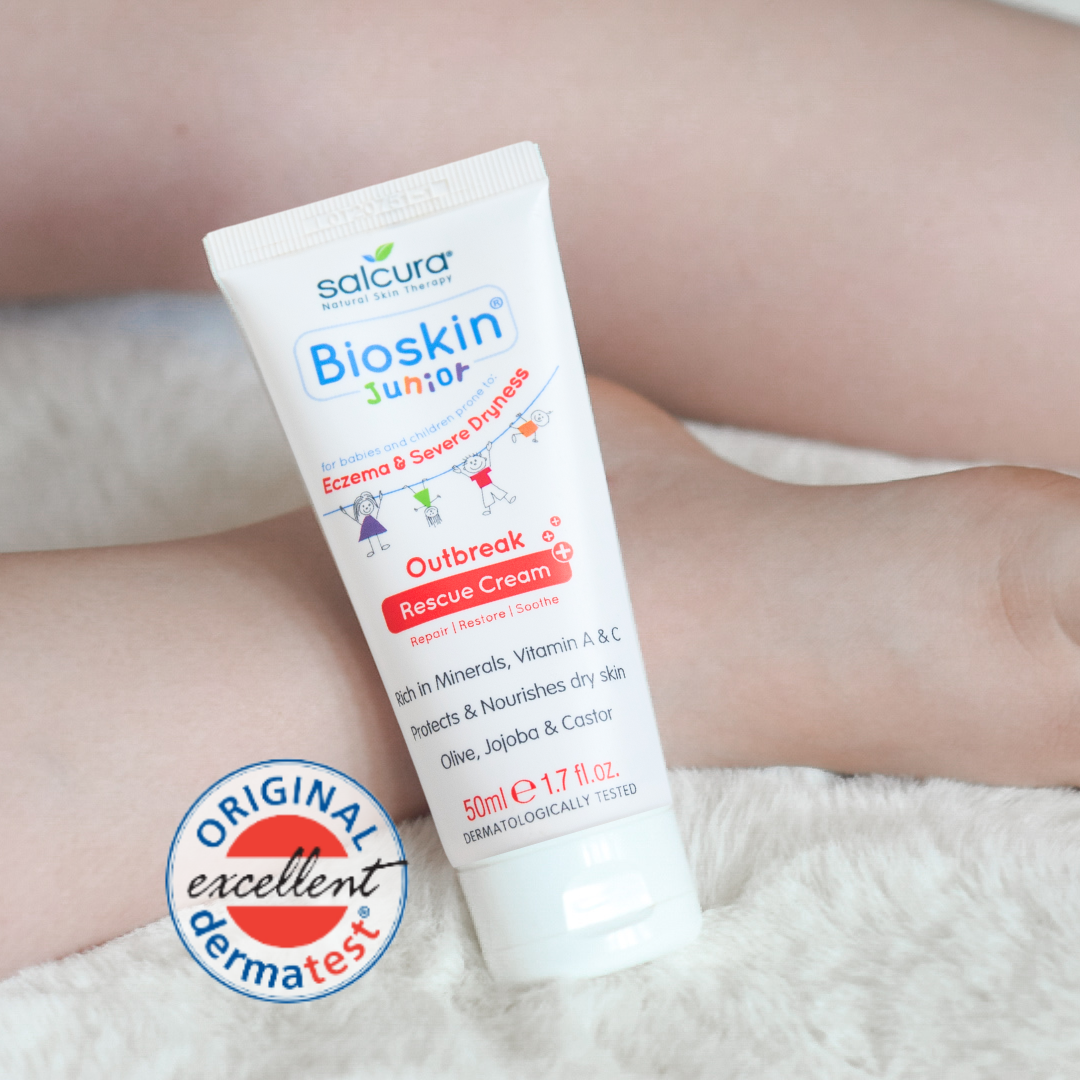 About Salcura
Dermatologically Tested
In creating our products, we avoid any synthetics that are widely accepted as unsuitable for sensitive skin. Which is why our core products are dermatologically tested, making them suitable for use on highly sensitive skin. Such as skin prone to eczema and psoriasis.
Continue Reading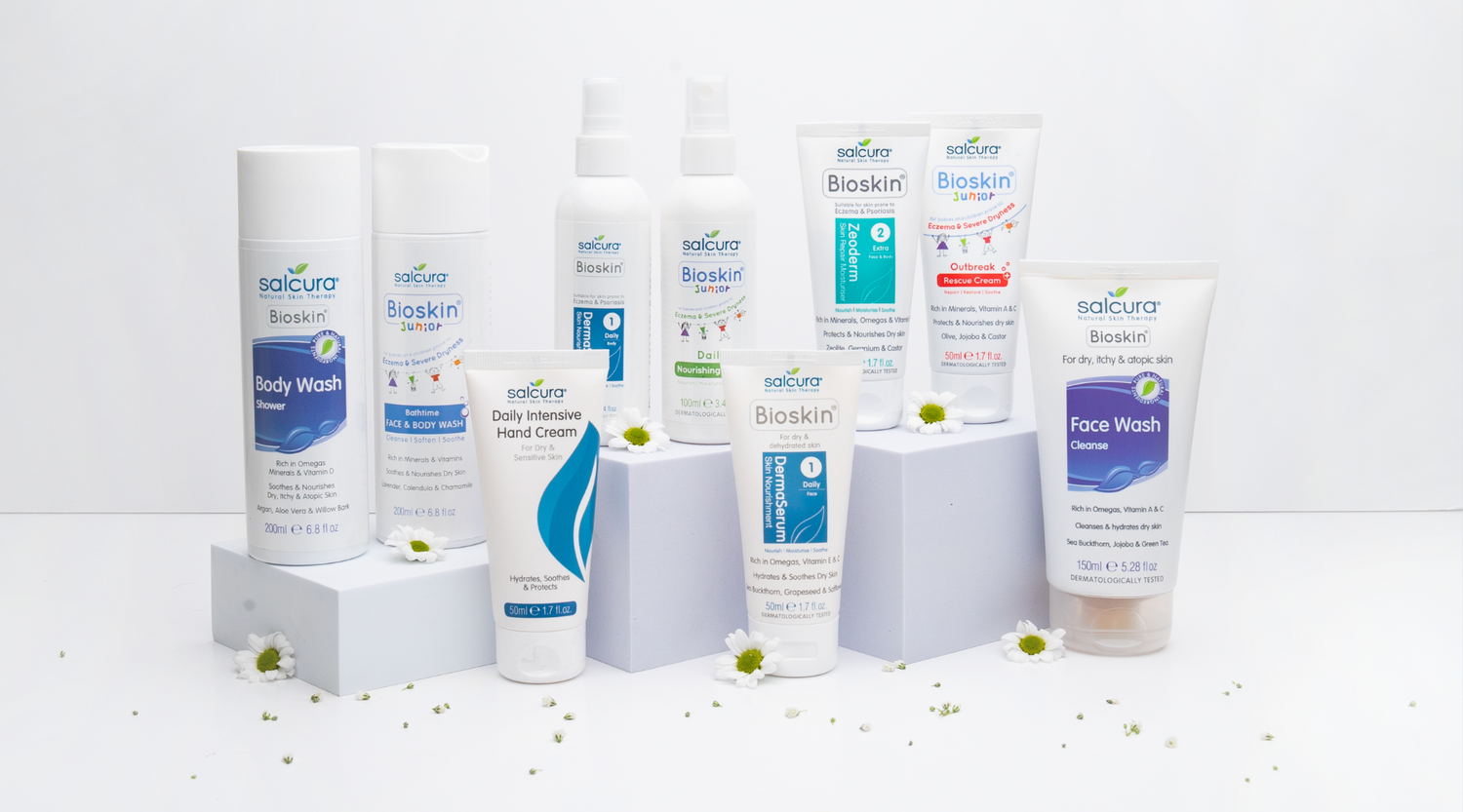 Your best choice
Save with our Bundles
Save of up to 50% with our exclusive bundles!
Our naturally effective products are conveniently grouped together, delivering both skin care solutions and cost savings. Whether you're replenishing your favorites or running low on our award-winning
2-Step system, our bundles have your skincare needs covered from head to toe
SHOP NOW
Testimonials




These creams have been amazing for my 3 year old who suffered with terrible hand eczema. After two years of dermatology appointments and endless creams prescribed on the NSH with not much improvement I came across this product and it's a miracle I did! This is a photo before and after 5 weeks apart. My son now is itch free and so much more comfortable, I purchased both the outbreak rescue cream and the daily nourishing spray.
Absolute miracle cream thank you!

Amanda
Currently suffering from TSW on my hands and this Zeoderm has calmed my flare and brought my hands back to life 😭 Cant be more grateful that I finally chose to try this product! This is a must have!!

Sara
This stuff is a godsend. I use it everyday now and everything is so much more comfortable. No more burning creams or 'ants in my pants'. Just relief, freshness and comfort. Thank you Salcura ❤️

Jolene
Absolutely the best products/company I've have ever found. I have had life long issues with acne and cysts and dry skin etc, so I have tried many, many products in my life...well, I will never use anywhere else now. THE BEST! Thank you!

Emily
This cream is such a caring addition to my sons skin care routine. It isn't a cure for his aggressive eczema outbreaks, but it soothes skin and helps to calm down little flare ups. I use it on his face too because it's so soft and calming. The smell is beautiful and natural. If you haven't tried it, I certainly recommend to anyone with dry, sensitive and eczema prone skin. The spray bottle is also a huge win - as a 4 year old, applying cream can often be a challenge. The spray makes it more fun and eases the battle! Well done Salcura for creating such a wonderful range!

Simone
Why try Salcura?
High-grade, natural ingredients

Free shipping on all orders over £25

We donate 1% of all sales to Teenage Cancer Trust

30 Day Money Back Guarantee
Discover our holistic approach to skincare
Salcura in Action: Amazing Results

At Salcura we are proud advocates of healing your skin from within. We consistently promote a holistic approach to skin care. This means that your skin needs the right foods, the right environment, and the right products to get better.

Keep reading

Skin-Boosting Ingredients

We fill our products to the brim with natural oils and extracts to ensure your skin gets as many nutrients as it needs, but some of those key ingredients can also be a tasty and refreshing part of your diet to boost your skin from within.

KEEP READING

Ingredients to avoid in your skincare

As much as we fill our products with the highest level of natural ingredients, we also have a long list of ingredients that cannot be found in our formulations.

KEEP READING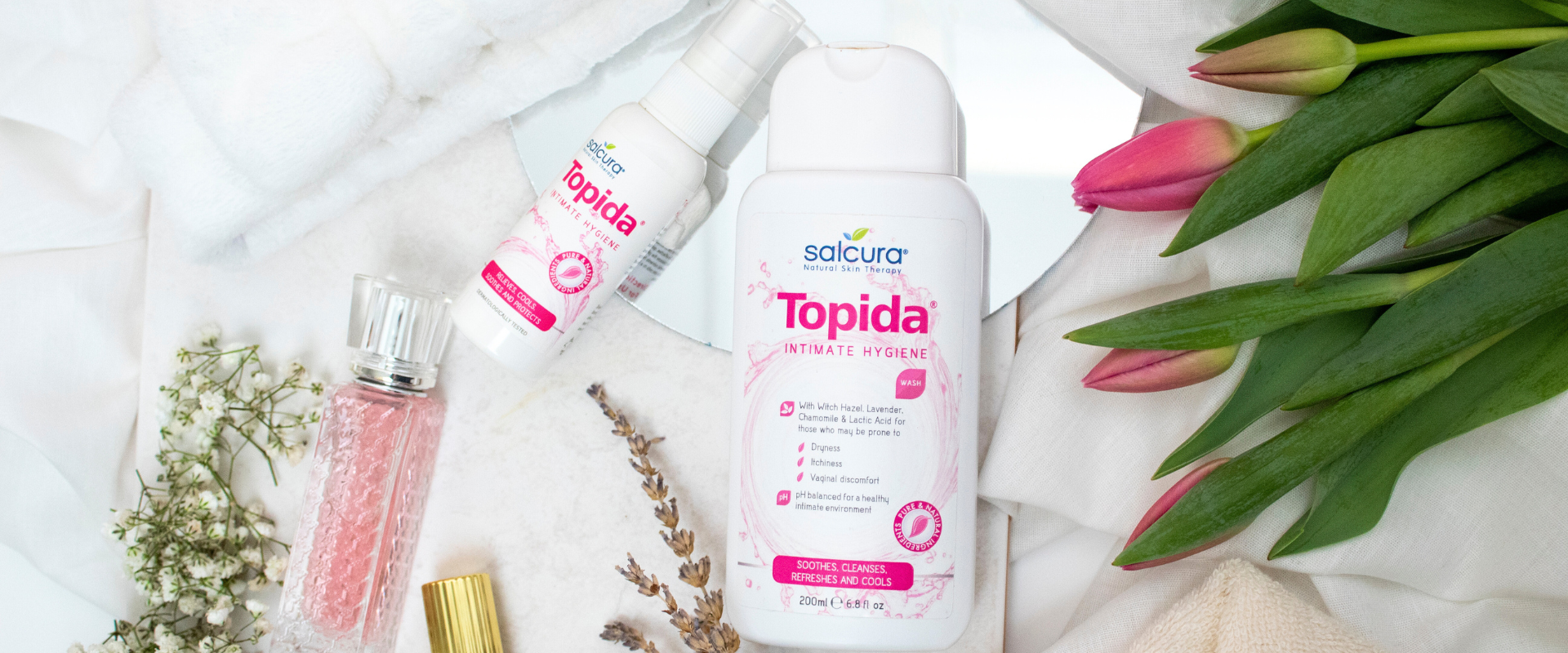 Quick view

Topida Intimate Hygiene Wash

Regular price

Sale price

£14.99
Quick view

Topida Intimate Hygiene Spray

Regular price

Sale price

£12.99