Bioskin Dermaserum
Regular price

£0.00

Sale price

£13.99
Dermaserum is a gentle and light face serum, formulated for those with dry skin to use daily with other products as part of their skincare regimen. Ideal for people who are known to have dry to very dry skin, this nutrient-rich serum will leave your skin deeply hydrated and nourished. 
Known as a little 'vitamin-bomb' for the face as it contains a multitude of natural oils and extracts. Natural powerhouses like Sunflower, Almond and Aloe Vera feed your skin the healthy nutrients it needs to become stronger and reduce symptoms of dryness, redness and itchiness.
What makes the Dermaserum unique? 
A gentle hybrid of a moisturising cream and hydrating serum 

Nourishes dry, severely dry and sensitive skin conditions almost instantly

High in Omegas 6 & 3, containing anti-inflammatory and antibacterial properties

Can be used on sensitive areas of the face such as the eyes and mouth

Fast absorbing, the soothing formula moisturises the skin without leaving residue
Tip: For severely dry, flaky, eczema or psoriasis-prone skin, use in conjunction with Bioskin Zeoderm Skin Repair Moisturiser.
How it works

This little vitamin bomb is packed with natural ingredients such as Safflower Oil, which acts as a lubricant on the skin's surface, leaving the skin feeling smooth and soft. It also functions as a skin conditioning agent. Safflower will help diminish signs of dry skin.
High in Omega-6 and Omega-3 fatty acids Grape Seed Oil works as a wonderful emollient. It also is a known antioxidant, has anti-inflammatory properties and contains Vitamin C, D and E.
Obtained from the dried leaves of the Eucalyptus plant, Eucalyptus Oil can be used as an analgesic, antibacterial, anti-infectious and anti-inflammatory. It is known to help skin irritations and support the skin's healing process.
How to use

1. Use Bioskin Dermaserum daily, both at the morning and night.

2. Gently rub or pat the Dermaserum onto the skin, depending on your preference.

3. If your skin needs extra hydration, reapply as many times as necessary.

If you suffer from severely dry skin, flaky skin or eczema or psoriasis, use our Bioskin Dermaserum in conjunction with our Bioskin Zeoderm Skin Repair Moisturiser. Use the Zeoderm after the serum has been absorbed into the skin.
Ingredients

Aqua, Glycerin, Helianthus Annuus Seed Oil (Sunflower Seed Oil), Carthamus Tinctorius Seed Oil (Safflower Seed Oil), Phenoxyethanol, Carbomer, Vitis Vinifera Seed Oil (Grape Seed Oil), Isononyl Isononanoate, Potassium Hydroxide, Hippophae Rhamnoides Kernel Extract (Sea Buckthorn), Eucalyptus Globulus Leaf Oil (Eucalyptus Leaf Oil), Melaleuca Alternifolia Leaf Oil (Tea Tree Leaf Oil), Urea, Citrus Aurantium Dulcis Peel Oil (Sweet Orange Peel Oil), Acrylates/c10-30 Alkyl Acrylate Crosspolymer, Ethylhexylglycerin, Caprylyl Glycol, Sodium Chloride, Lavandula Angustifolia Extract (Lavender Extract), Olea Europaea Fruit Oil (Olive Oil), Prunus Amygdalus Dulcis Oil (Sweet Almond Oil), Rosmarinus Officinalis Leaf Extract (Rosemary Leaf Extract), Lavandula Hybrida Oil (Lavandin Oil), Cinnamomum Camphora Formosana Leaf Oil (Camphor Tree Leaf Oil), Linalyl Acetate, Pinus Species Twig Extract (Pine Leaf Twig Extract ), Rosmarinus Officinalis Leaf Oil (Rosemary Leaf Oil), Mentha Piperita Oil (Peppermint Oil), Aloe Barbadensis Leaf Juice Powder (Aloe Vera), Camphor, Beta-Caroten
Share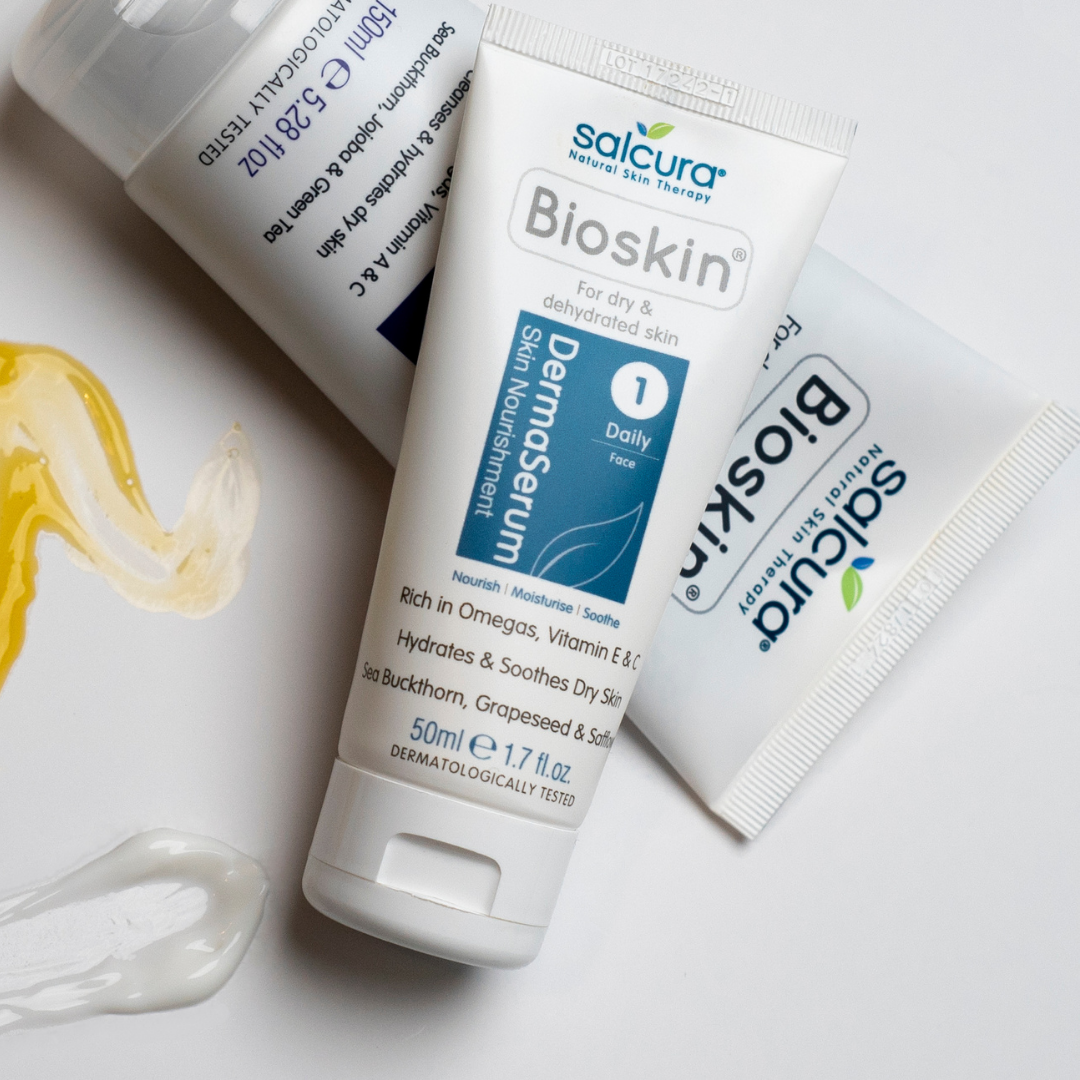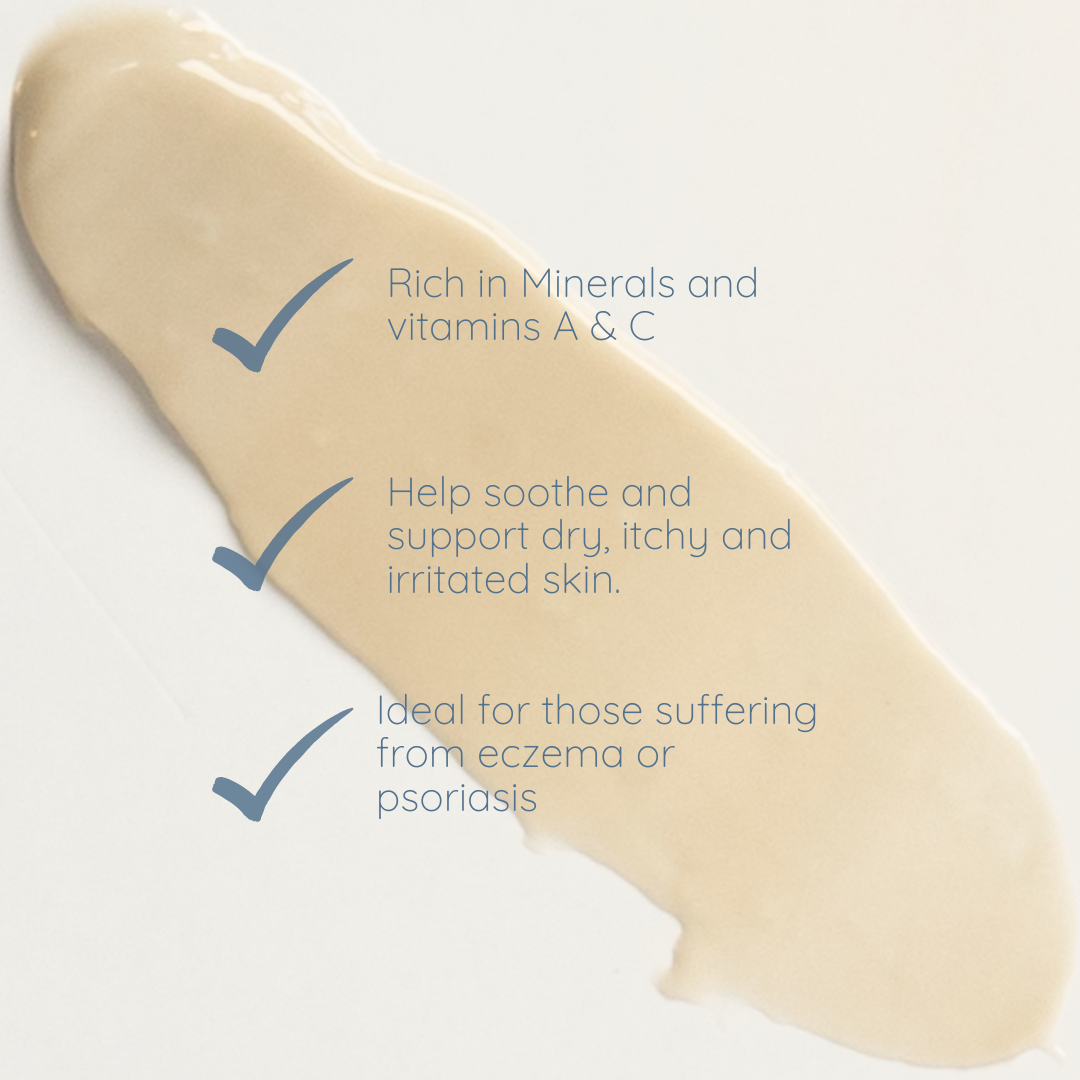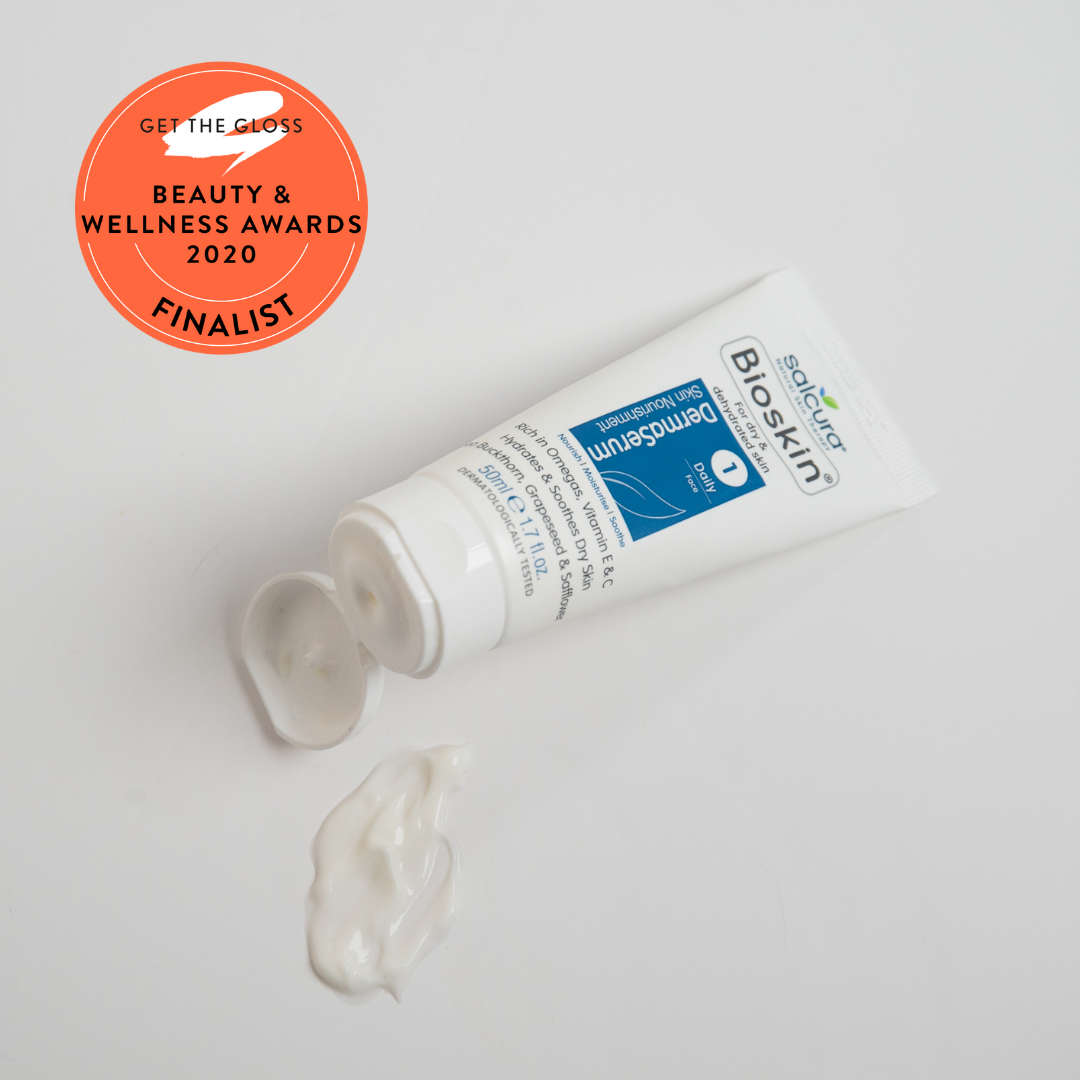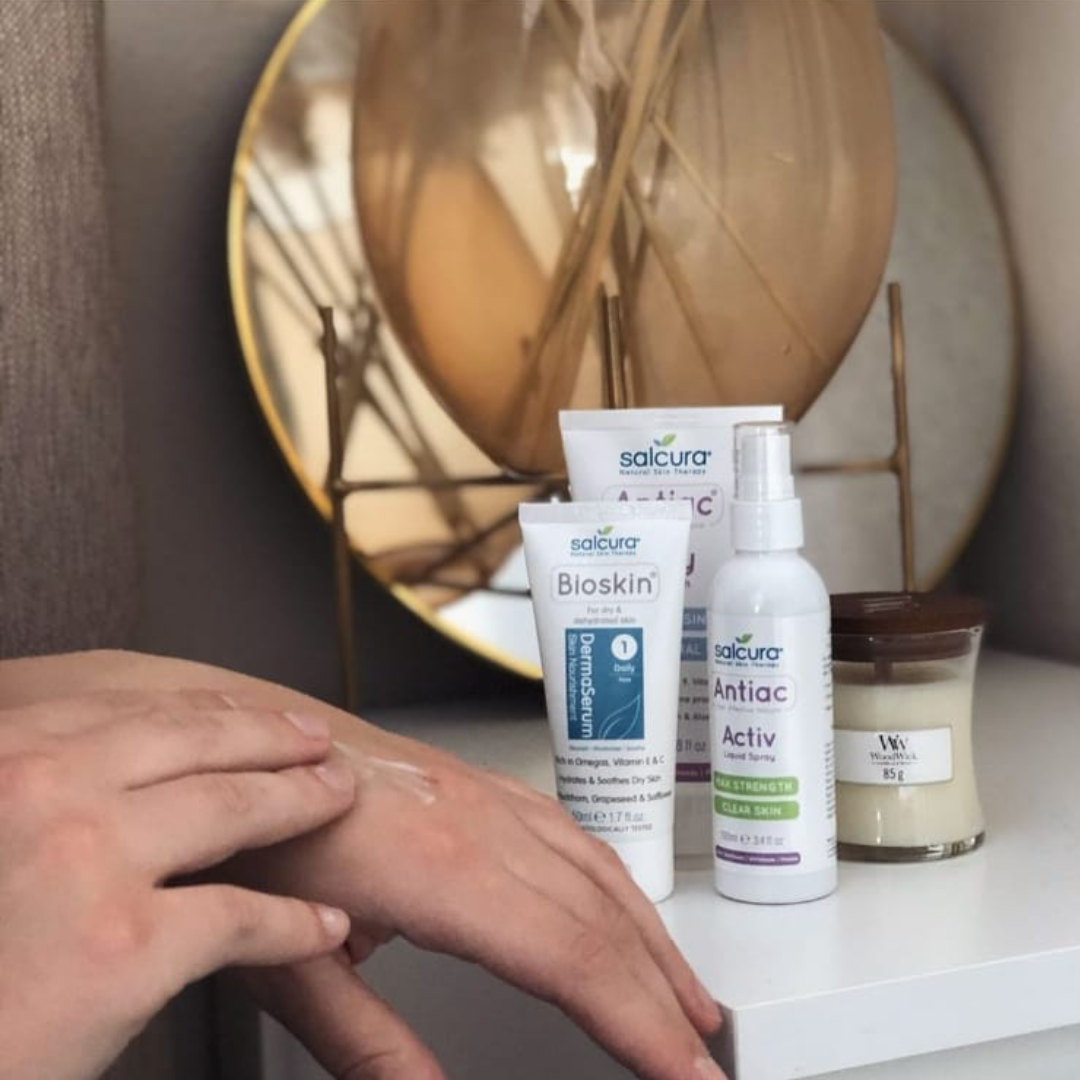 FAQs
Who can use Bioskin Dermaserum?

This product is delicately made for severely dry, dry and itchy skin. It also helps those with inflamed and irritated skin and soothes skin conditions such as sunburn and rosacea. Plus it's highly suitable for eczema and psoriasis-prone skin.
Why do you recommend using Bioskin for at least 4 weeks?

We recommend using our products for 4 weeks because of the skin cycle. Every 28 days your skin will generate and develop new cells which will grow through each layer of the skin starting from the subcutaneous layer. At the Epidermis layer, old cells shed off, our formulation helps to provide nourishment to the new cells being developed so as they grow through, they come through in a healthier, more nourished condition
How do I avoid drying out my facial skin?

When suffering from dry skin, try and keep the shower at a lukewarm temperature as hot water can dehydrate the skin even further. Avoid using too many cleansers and exfoliators as this can strip away the skin's much-needed natural oils.
Are your products vegan friendly?

Yes, all our products are vegan-friendly and cruelty-free.